Description
What is GreenGeeks Company?
GreenGeeks web hosting company was founded in 2008 by Trey Gardner. The California based company is currently hosting over 400,000+ websites round the globe.
The company proud itself as a green energy hosting company. The company has invested in a powerful green energy supply from wind energy to solar power.  
The company has received a series of an award as one of the top hosting company in America and eco-friendly company. Thanks to the amazing green energy provided by wind power to keep our world safe. 
GreenGeeks is making a great impact on reducing air pollution by replacing the vast energy generated to green energy. GreenGeek is a world-class web hosting company, and by setting a good example of making the world a better place via the use of green energy.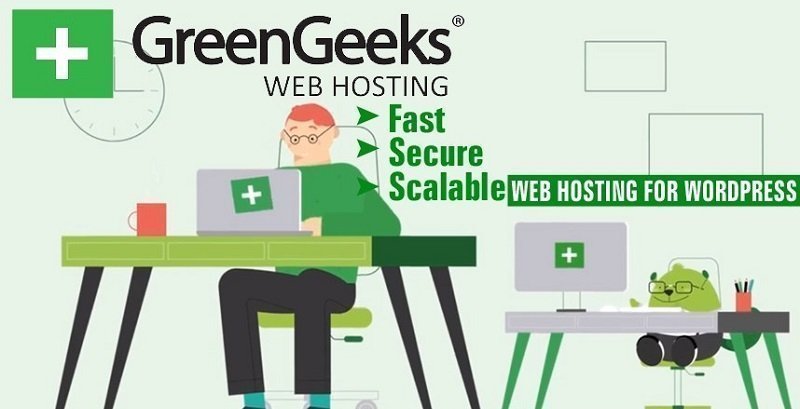 Is GreenGeeks hosting good?
GreenGeeks is beyond good. They are one of American's top hosting services impacting the world positively through the use of green energy. GreenGeeks offers a wide range of hosting solutions to improve the performance of your website online. They have amazing customer support services and high-performance servers.
Where is GreenGeeks located?
GreeGeeks is located and born in the city of Santa Monica, California, USA. GreenGeeks is a privately owned company and has been around for over a decade.
Features Of GreeGeeks
The top-notch web hosting company has a lot of features to offer its customers. They offer a reliable service, amazing customer support, low pricing, and best hosting solutions. Let's look at some of the amazing features you will love about GreenGeeks web hosting.
Unlimited domain per account

Provides you an Unlimited SSD

Get free Sitebuilder

Get Free domain registration

Get free Wildcard SSL encrypted

Free CDN integrated into your account

Daily backups of files and database

Unlimited email account

24/7 live support chat

WordPress and eCommerce Friendly.
Greengeeks coupon?

 GreenGeeks is an amazing web hosting company for small businesses. Get a lot of offer hosting with GreenGeeks.
 Greengeeks vs Bluehost?
Bluehost might be leading with fast customer response but GreenGeek offers better options over BlueHost. GreenGeek hosting provides SSD for faster performance, it comes with free domain registration and free SEO marketing tools.
Greengeeks vs Godaddy? 

         
Goddady has many services but it comes with upgrades. I remember I had to upgrade three times on Goddady hosting to increase my bandwidth and storage. GreenGeeks provides all you need to keep your site running at high performance. GreenGeek has a free daily backup in case something goes wrong with your website. You also have access to some SEO marketing tools.
Greengeeks vs Siteground?   

 
GreenGeeks and SiteGround are the top-notch hosting company. You get 99.99 uptime, 30 days Money-back guarantee and solid customer services.
GreenGeeks is an Eco-friendly hosting company with multiple hosting plans. On the web hosting plan, you can choose 3 plans that best suit your business. They offer a Lite plan at $2.95/mo, Pro plan at $5.95/mo and Premium at $11.95/mo.
While SiteGround offers a Startup plan at $3.95 per/mo, Grow big at $5.95/mo and GrowGeek at $7.95/mo.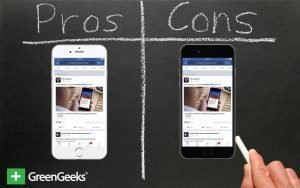 PROS AND CONS OF GREEGEEKS
GreenGeek is a reliable web hosting company suitable for small business sites or large websites. GreenGeeks offers incredible features when compared with other competitors.GreenGeeks has a low price hosting packaged for all business types. lets take a quick look of advantage and disadvantage of GreenGeeks hosting.
PROS
Green Environment – GreenGeeks is a web hosting company that cares about the environment
Loaded With Features – GreenGeeks hosting plans has interesting load of features
Affordable Hosting – GreenGeeks offers incredible cheap and competitive prices structure
Fantastic Support – The customer is incredibly friendly
CONS
No 24/7 Phone Support – You can only reach them on phone a few hours a day from midnight to 9am EST.
Additional Fee for Monthly Billing –  If you choose monthly payment, you have to pay a $15 setup fee.
Check out below more Greengeeks review 2019