Description
A2Hosting Reviews 2020
In our detail review, we will cover features, pro, and cons of A2hosting. We will consider many factors such as speed, uptime, customer support, pricing, and other hosting plans. Our detail reviews will cover A2hosting vs Hostgator, A2Hosting vs SitGround. You will learn why the Turbo plan is suitable for any business setup. Let's get down to A2hosting reviews.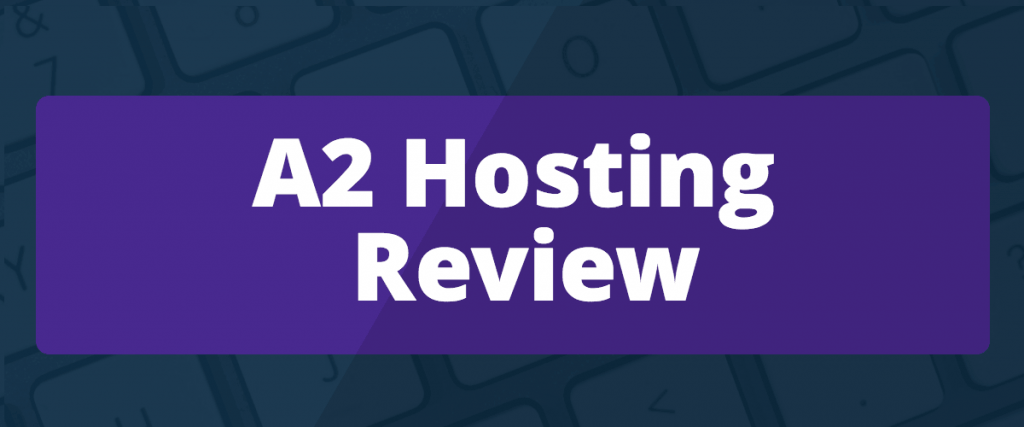 KEY FEATURES OF A2HOSTING 
OVERALL RANK: A2 hosting is rated #4 best hosting company for small business out of 32 web host.
SPEED: The speed average 336ms.
UPTIME: Has good uptime 99.92%
SUPPORT: Phone support and 24/7 Live support service.
INSTALLATION APP: WordPress, Joomla, Magento, and Drupal.
OTHER FEATURES: FREE SSL, Unlimited bandwidth, Storage and money-back guarantee.
HOSTING PLAN: Shared web hosting, WordPress, Reseller, VPS and Dedicated server.
SITE TRANSFER: One-time Free transfer.
PRICING: Hosting starting at $3.92/month and renew at $7.99/month.
A2 Hosting Pros:
A2 Hosting Fastest Provider (336ms).
Excellent Customer Support.
One time Free Site Migrations.
The comes with CMS's tools.
80% Green Web Hosting.
A2 Hosting Cons:
Uptime slightly Poor (99.92%).
Few features on Cheaper Plans.
A2 Hosting – Shared Hosting
 The shared hosting solution comes with perfect speed solutions for personal blogs and web sites. The shared hosting is finetuned to suit your needs. It is reliable and comes with excellent performance speed. It is compatible with the WordPress website.
Hosting small websites or blogs.
Easy to use.
Free migration services.
Turbo server 20X faster.
WordPress, Joomla, Drupal optimized.
Price of $2.96 per month.
Reseller Hosting
A2H reseller hosting is designed to manage many customers on your own. The reseller plan is powered by the ultra-reliable server. The hardware setup is easy to launch your business.
Host Many customers.
Easy to set up hosting accounts.
Free billing option.
World-Class control panel.
Price at $9.8 monthly.
100% white labeled.
VPS Hosting
Do you want more share hosting resources? VPS is great for a website that requires more resources. It comes as Manage and unmanaged hosting option.
More resource shared hosting.
Free Site Migration.
Excellent security structure.
Developer-friendly.
Powered Speed and management level.
Starting price $5 per month.
Dedicated Server
This is the ultimate web hosting solution for powering business websites. It has a managed and Unmanaged plan.
For intensive business requirements.
Customize your server.
Ability to choose a management level option.
Free site migration.
Price starting from $99.59 per month.

Is a2 Hosting good?
A2hosting is known for speed web hosting. They offer you a good hosting feature at affordable prices.
However, A2hosting has superior customer support services, 24h7 online. They are readily available to fulfill your needs at any time.
I have been with them for over a year and they seem fantastic and responsive.
A2hosting is excellent for a small, medium and large website. They support WordPress hosting and VPS hosting. They offer a good performance service over hundreds of its competitors.
A2 hosting vs SiteGround?
A2 hosting ranks #4 while SiteGround ranks #1 for the top 10 web hosting providers. In some features, A2hosting has an advantage. A2 Hosting allows you to choose the management level in dedicated hosting while SiteGround doesn't offer this option. A2Hosting win SiteGround over this feature. Read more SiteGround web hosting Reviews here
Is a2 turbo worth going for?
A2 Turbo has better resources over the A2 Lite plan. The A2 Turbo comes with extreme lightning speed and load website quick. It is recommendable for websites with a moderate level of traffic. The speed of the website is important metrics in Google ranking and shouldn't be taken lightly. A2 turbo is worth paying for.
Who owns a2 Hosting?
Bryan Muthig is the current owner of A2hosting and the current CEO of the company. A2 Hosting was founded in the year 2003 by Bryan Muthig and it's headquarter located in Ann Arbor, Michigan, USA.
Is a2 Hosting owned by EIG? 
A2hosting is not owned or part of the Endurance International Group (EIG). We know EIG is a renowned web hosting company know for acquiring small hosting companies. A2hosting is a completely independent, and private owned company.
A2 hosting vs Hostgator?
A2hosting ranks #4 while Hostgator ranks #2 for the best hosting company for small businesses. Though, A2 hosting was the first to introduce SSD hosting. Currently, they have invented a Fast Turbo hosting plan to boost website speed. Hostgator web host beats A2Hosting when it comes to cheap hosting and user experience. Read more Hostgator web hosting reviews here