What does ClickFunnels offer?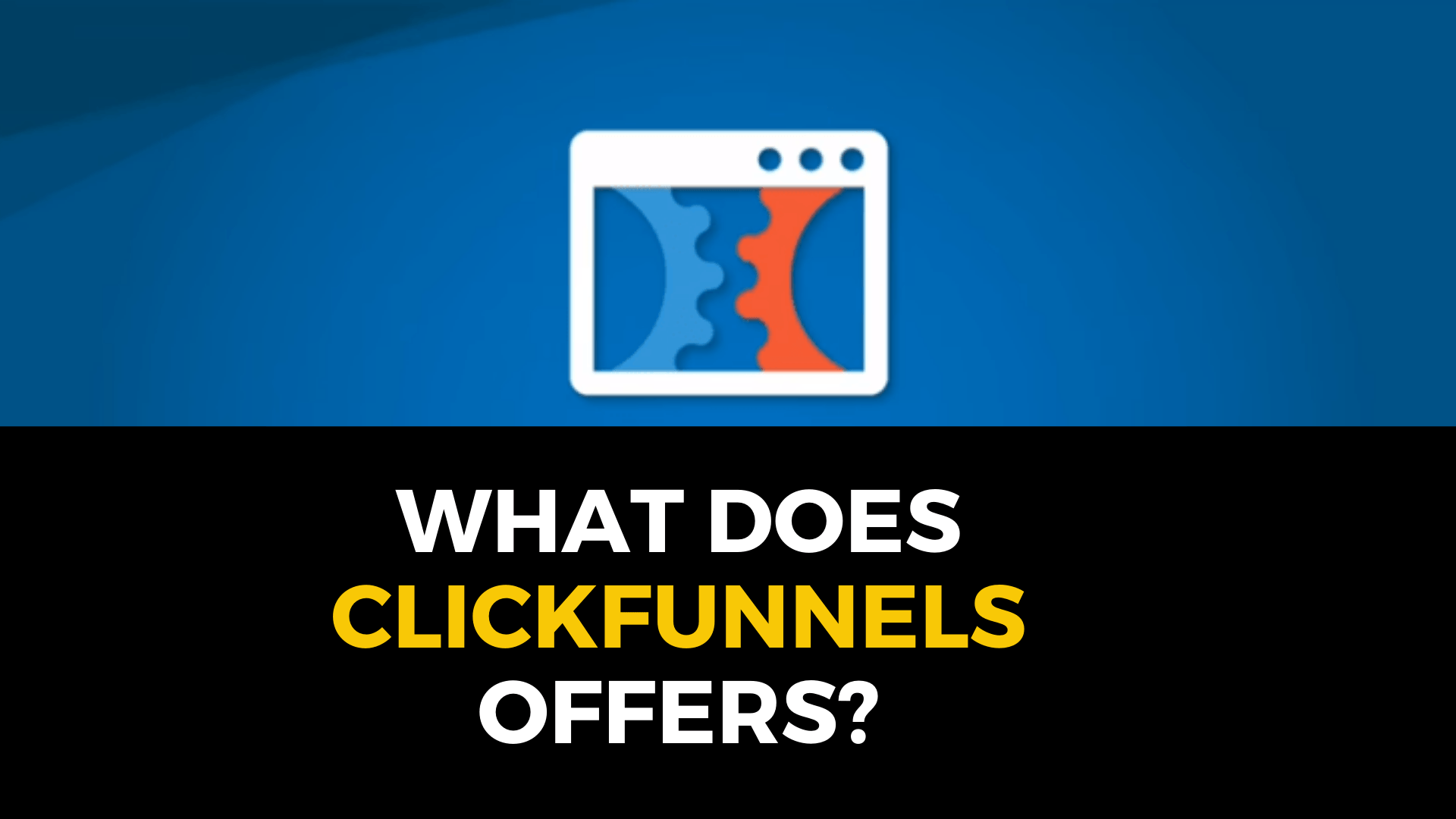 What does clickFunnels offer, a question many affiliates and marketers will like to know? ClickFunnels is a sales funnel builder that helps marketers and businesses sell physical and digital products online.
ClickFunnels offers beyond the selling of products online but can be used for generating leads, hosting webinars, affiliate members, hangout, and many more advanced features. 
What are the Benefits of ClickFunnels? 
Lets look at benefits of clickfunnels and what it has to offer.
ClickFunnels simplifies marketing and sales funnels for all types of businesses. 
The funnels can be used for most marketing applications such as webinars, membership sales, and so on 
ClickFunnels saves you time with the pre-built marketing templates. You don't need to start from scratch.
ClickFunnels speed up your sales funnel setup. 
ClickFunnels accelerates your A/B testing phase 
What does ClickFunnels offer?
Custom Domains
A/B Split Tests
Email Integrations
Optin Funnels
ClickPops
ClickOptin
Sales Funnels
Webinar Funnels
All Advanced Funnels
Membership Funnels
Auto Webinar Funnels
Hangout Funnels
Order Pages
Upsell Pages
Downsale Pages
Share Your Funnels
Priority Support
Priority Template Requests
How Can ClickFunnels help my Business?
ClickFunnels can help you scale your business whether you are operating small or large businesses. Starting and running a business is not an easy feat, you need some tools to help you scale your business and make more revenue.
To succeed and win online, you need an effective sales to funnel to collect leads and do some email marketing.
In this current internet age, you can't throw up some offers or products online and expect people will pay you. 
Having the right sales funnel in place will not only capture more visitors but take them through the funneling process to make sales.
Is ClickFunnels right for me?
ClickFunnels is applicable for internet marketers and business owners who want to generate more leads and sales online. If you fall into one of these categories, I will urge you to try out the system with ClickFunnles 14day free trial. No credit card required.