What are ClickFunnels Features and Benefits?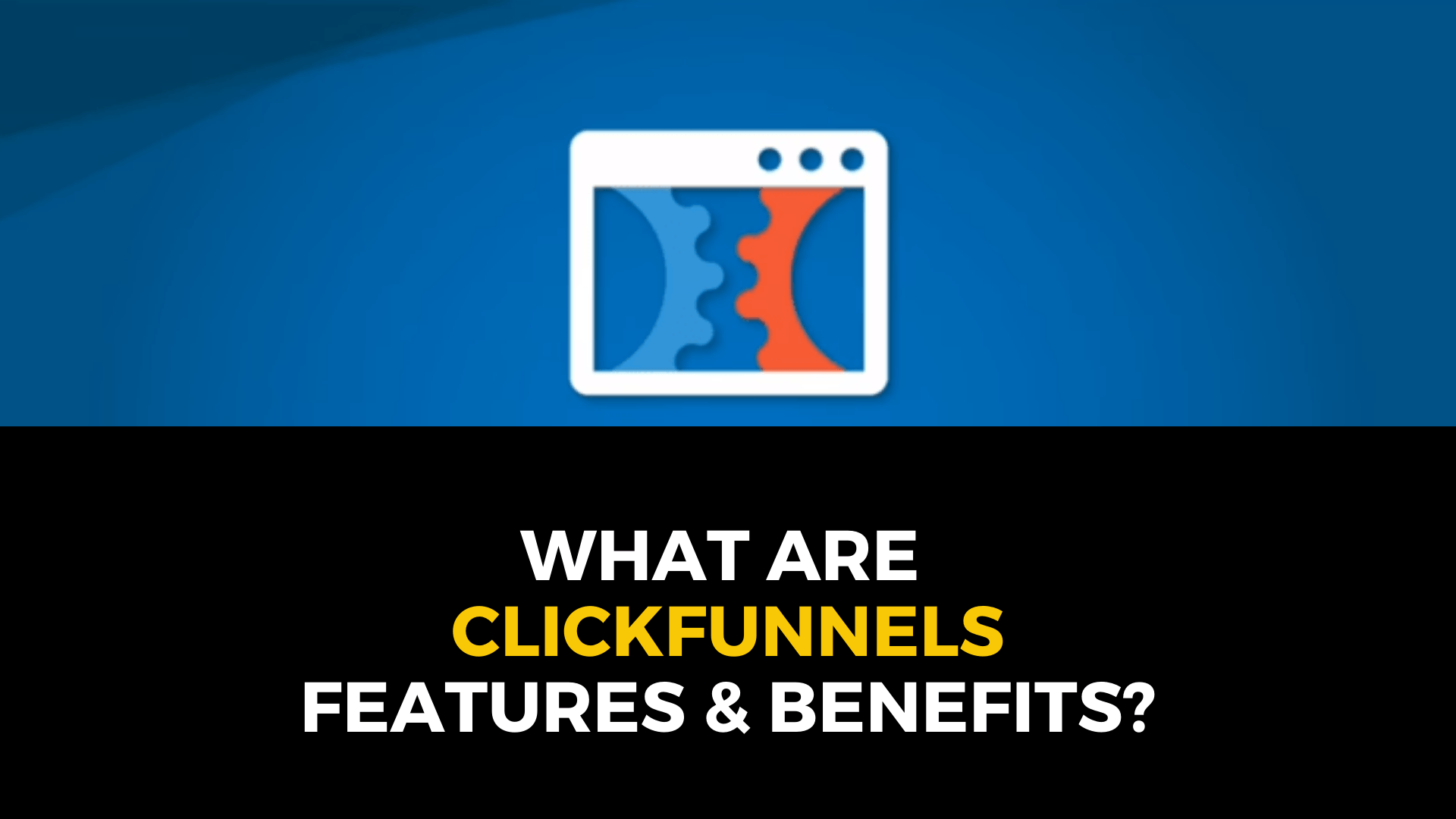 ClickFunnels has basic and advanced features in it's sales funnel builder. It allows you to create funnels such as sales Funnels, webinars, Videos, and so on.
ClickFunnels Features
Let's look at the most Important ClickFunnels Features for creating a high converting marketing funnels.
Drag & Drop page builder: This feature allows you to create a page inside your sales funnel for free without writing code.
Actionetics has a built-in autoresponder for email marketing.       
ClickFunnels gives you the ability to a setup affiliate program with the help of their inbuilt "Backpack" system.
You can use the Clickfunnels for eCommerce shopping.No need to sign up with another shopping cart, make sales, and track your customers' orders. 
ClickFunnels Features by Payment Plan:
ClickFunnels has multiple payment plans depending on the features you will like to have in your account. It has the Startup and Full Suite. The plans apply to basic and advanced users.
| | | |
| --- | --- | --- |
|  FEATURES | STARTUP | FULL SITE |
| Name of Funnel | 20 | Unlimited |
| Name of Page | 100 | Unlimited |
| Number of Visitors | 20,0000 | Unlimited |
| Number of Leads | Unlimited | Unlimited |
| Custom Domain | 3 | Unlimited |
| Actionet | No | Yes |
| Backpack | No | Yes |
| Affiliate program Integration | No | YEs |
| Number of Billing option | 1 | 3 |