5 Ways to Make Passive Income Online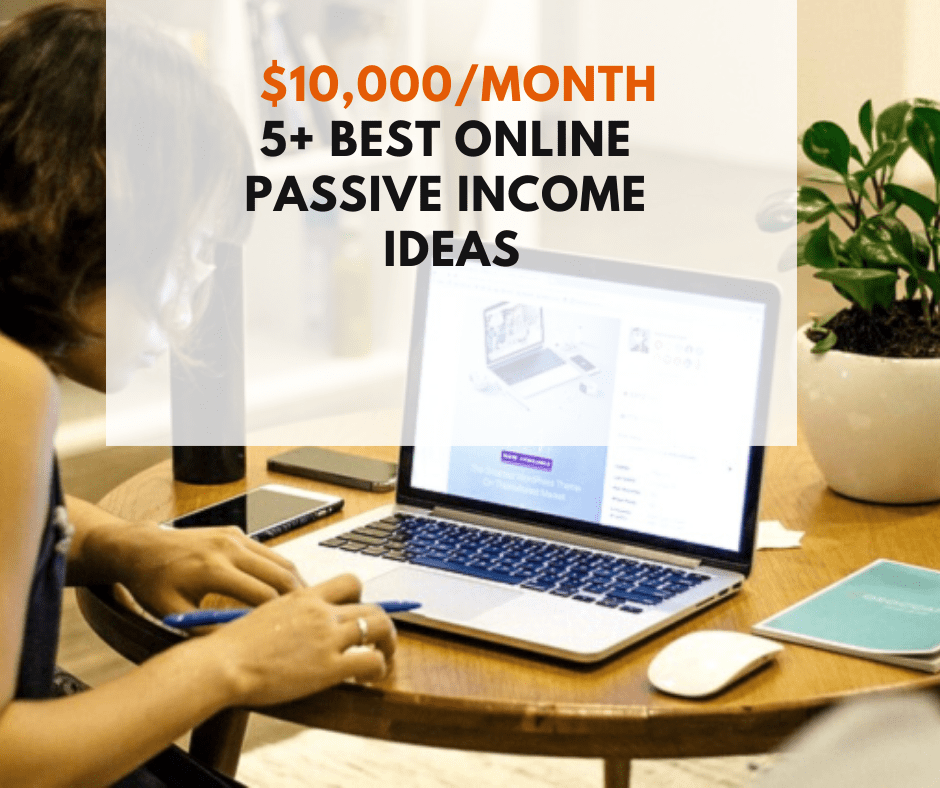 LEARN HOW TO MAKE MONEY ONLINE BUILDING ASSETS THAT GENERATES CASH FLOW
Let Me Help You Build $10,000/Month Passive Income Online In Less Than 12 Months..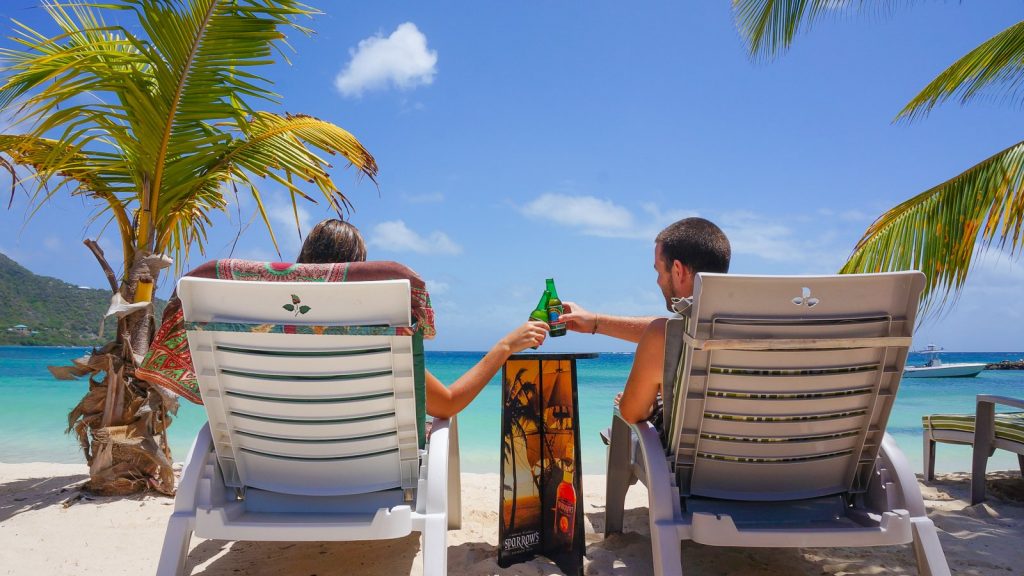 Note: Learn how to make passive income building assets that generate cash flow to your bank account. Make $10,000 per month implementing these income ideas. 
No doubt, we all know money is important to keep us going on this little planet and to provide the basic needs of life.
Most people struggle in life while the rich live in abundance, and you wonder why the heck life is so unfair! Making money online is not a rocket science. Money is a means of exchange for your values, and you get paid the equivalent.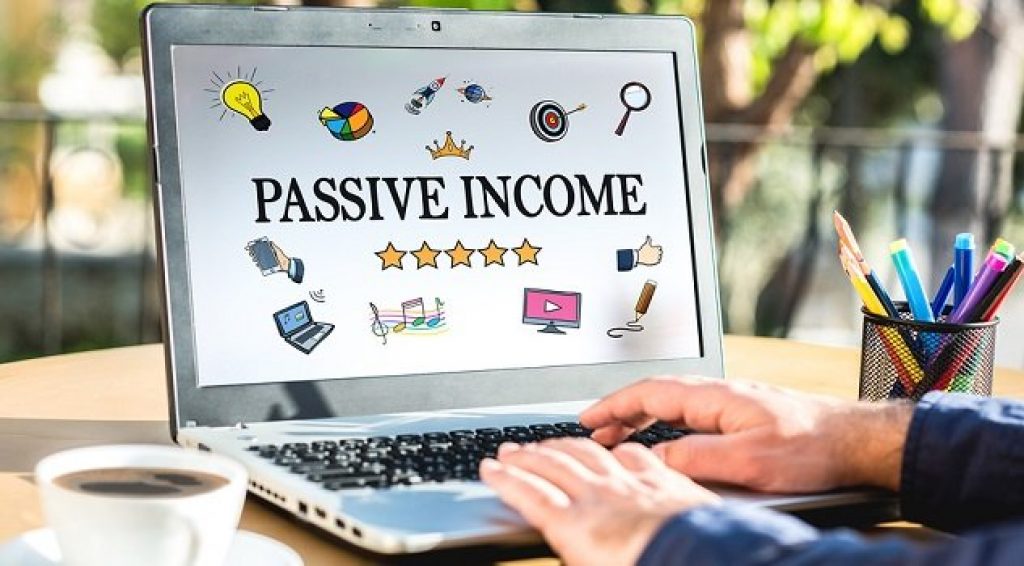 The goal of this content is not to teach you a self-help program, but I want to hand down 5 ways to generate passive income working online from the comfort of your home. I personally make steady cash-flow from these sources of income. Let's get started.
How to generate Steady Streams of Passive Income?
Passive income definition is the income received daily and requires a minimum amount of effort to maintain it. I love the word "Passive" because you do the work now and require little or no effort to keep it going.
I made my first $100,000 as a college student living in a studio apartment in less than 12 months. It didn't just happen overnight. I worked day and night until I became successful. 70% percent of my income streams come from online digital assets I created over time, including this blog. I generate cash flow from these assets every month. 
In this blog, I will show my #5 best income ideas you can implement today to start making $10,000 per month in less than 12 months. If you are ready to start earning passive income stream watching over my shoulder how I did it, read alongside till the end. 
Here are my 5 passive income investments to make extra money from home legitimately. 
I make money Selling Ebooks On Amazon Kindle
Web Hosting Affiliate Marketing Programs
Selling a Course on Udemy Platform
Selling Website templates on Flippa
Building Network of Niche Blogs
#1. Amazon Passive Income Idea –

Make money selling eBooks on Amazon Kindle?
Kindle publishing is one of the best ways to make passive income online. Making money Self-publishing on Amazon is a steady process, but once it kicks off, you will be glad you did read this piece of content am sharing with you. I make over $2,500 on average every month from my eBooks on Amazon. 
Kindle publishing is one of the easiest ways to build digital assets that generate cash flow on autopilot. Write it, Scales it, and Leave it. You don't need more than three steps to start making money self-publishing on Amazon.
I started selling a few years ago with no idea of what I was doing; I could barely afford $100 for coaching classes. I watched a heck of YouTube videos online until I found what works. I don't want you to go through these headaches.
Easy Approach to make money from Amazon Kindle.
Find the bestselling topics/books

Get Someone to write the eBook

Get quick reviews

Start Earning Money
I don't have to write out every bit of steps to follow, which will difficult to digest. Watch the video clip below, it helped me tremendously, and I know you will love it.
Video Timestamp:
Intro

0:00

Why Should You Do KDP

0:51

How to Find Profitable Keywords

03:22

What Makes Your Ebook Sale

10:11

How To Get Your Ebook Done

22:03

How To Format Your New E-Book For KDP

27:32

How To Get A Cover

35:36

How To Get Reviews

39:57

How To Publish Your Ebook

44:29

Conclusion

01:02:29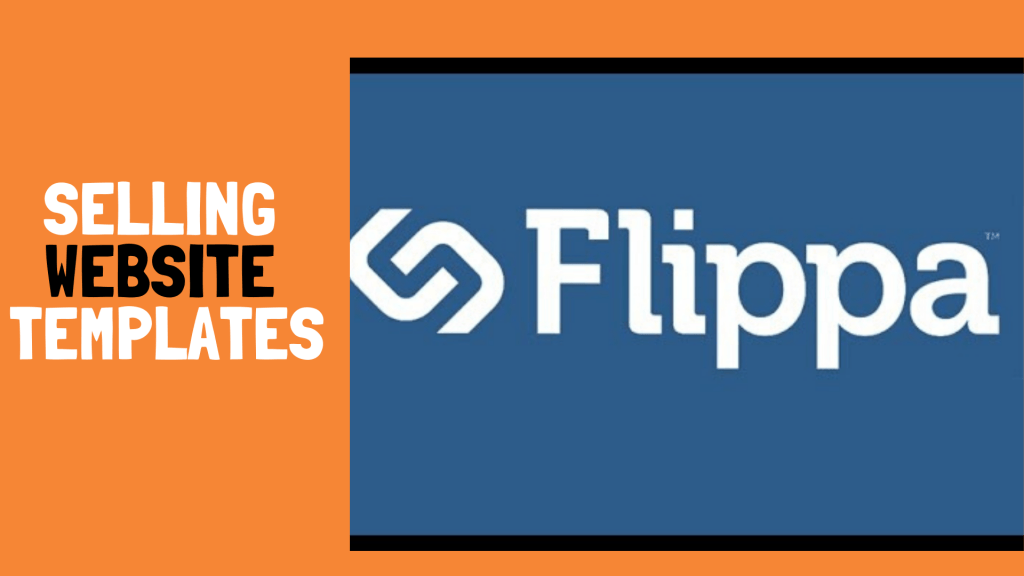 #2 Flippa Passive Income Idea:

Selling eCommerce Website templates. 
Flippa is another passive income investment to generate cashflow. It is the #1 Platform to buy and sell businesses. Over 200,000 active buyers are waiting to buy your assets on Flippa. I have sold dozens of eCommerce website templates on Flippa for a huge return. Maybe you want to ask what if I don't know how to build a website?
 I'm not a website designer; either do I know anything about coding. I make money using Flippa by taking what is already existing and reselling them on Flippa. The website template is not the only thing to sell on Flippa. You can sell Domain, Apps, and Amazon accounts. Selling assets on Flippa is a semi-passive income stream because customer service management will be required.
How Do I make Passive Income Flipping Assets on Flippa?
Step 1: Pick a hot selling or most popular Niche on Flippa.
You should find a Niche with the highest chances of selling, Niche that can fetch the highest price, High demand on Flippa but few sellers, and most-watched. Here are the hot selling Niches to pick;
Health & Beauty related to Home & Garden has the highest selling rate

Camping & Hunting

Cooking & Recipes

Pets

Vacation, Holiday & Resorts
Step 2: Get your Evanto Account Ready
Proceed to Sign up for an account on the Evanto website. Evanto Element site has thousands of pre-made website templates. Our focus is WordPress (Woocommerce) website templates. It only cost $16/month to have access to thousands of these templates.
Step 3: Get Your Freelancer On Fiverr
In this step, you will need three competent freelancers.
Freelancer 1: Logo designer (optional) only costs $7. You can use Canva to make a simple logo in 5minutes.
Freelancer 2:  Will be responsible for installing and customizing the templates (Adding logo, adding a menu, and making relevant changes).  Average cost is about $20-$30. It usually takes less than 24hrs to get the whole set done.
Freelancer 3: Will be responsible for adding products to the website. It cost $5-$15 to add 100 products to your websites.
Step 4: Get Your Domain & Web hosting
I will recommend using Godaddy to secure your domains. It takes 24hrs to transfer your domain to another Godaddy user. 
You also need a hosting account. Godaddy is poor with Web hosting. I will recommend SitegGround (GrowBig) to host unlimited websites for just $71 per year.
Step 5: Create a Flippa account and List your website for Sales. Use the "Auction" listing, which costs only $15. The premium listing helps your website sell fast.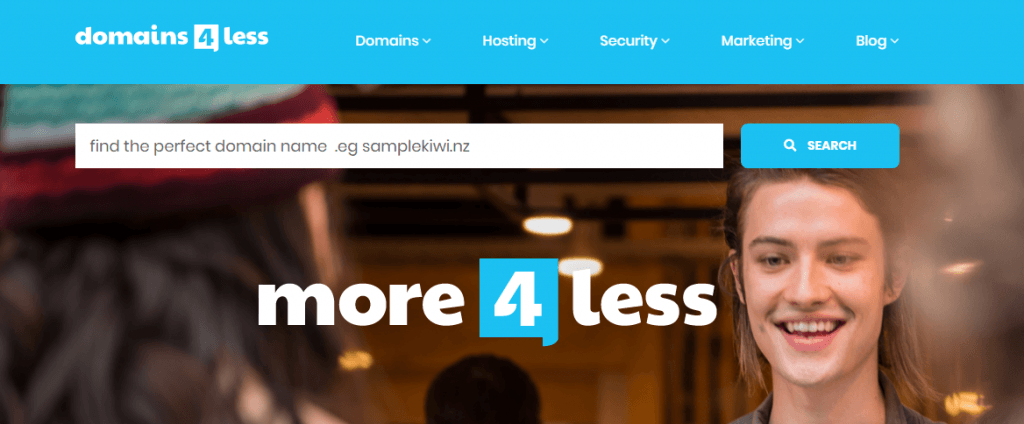 #3.Building Network of Niche Blogs
Income Camping is one of the 10th websites I currently own. When you build a network of blogs and scale it using the exact methods I teach in my email series within 6months, you will be making at least $500 – $1,000 per month. 
Income School does a good job of teaching bloggers 60 steps to approach a profitable Niche Site. There are dozens of ways to monetize your blog to earn steady passive income. These are five ways to monetize your blog with little traffic;
Consultation (Helping business owners or high-end clients build websites and do SEO)

Monetizing your website with Affiliate marketing programs

Displaying Google AdSense or Publisher Ads on your website

Selling Courses on your website

Selling eBooks
How To Build a Network of Blogs that Generate Passive Income
Step 1: Find website Niches in high demand. I mean, go for Niches that a most searched online. Here are the best 50 Niche ideas ripe to launch a niche website.
Step 2: You can start Choosing Blog Name & Domain – Choose a domain that is easy to remember. Go for one, two, and a maximum of three words. I strongly recommend the dotcom domain level. Always have your domain registrar separate from the website hosting services to avoid future complications.
I don't want to go into details, take my advice for good. I use Godaddy or Namecheap to buy my domain and SiteGround to host my websites. GET 50% OFF OR $3.95 PER MONTH WITH THIS EXCLUSIVE LINK
Step 3: Build your website. Use a premium theme to build a nice looking stunning website. For $50, you will get a stupidly fast Acabado theme designed to achieve 100% Google page speed. 
Step 4: Adding content to your website – You need at least 5 – 10 pillar post content minimum of 2,000 words each. More the better, but don't go below 2,000 words. If you have an extra budget to hire writers, it pays to have more content on your websites. 
Step 5: Start scaling your Blog – The earlier you start to scale, the quicker you make money from your blog. Organic traffic from search engines like Google, is the most reliable source of traffic, and to achieve this, you need to build a high Domain authority website. 
It is possible through link building. The most reliable way of building links is by contributing content (guest posting) to other High Authority websites.
Spend the rest of your time networking with other bloggers and guest posting on high DA websites. Aside from driving traffic from these websites, Google will begin trusting your blog and reward you with better rankings.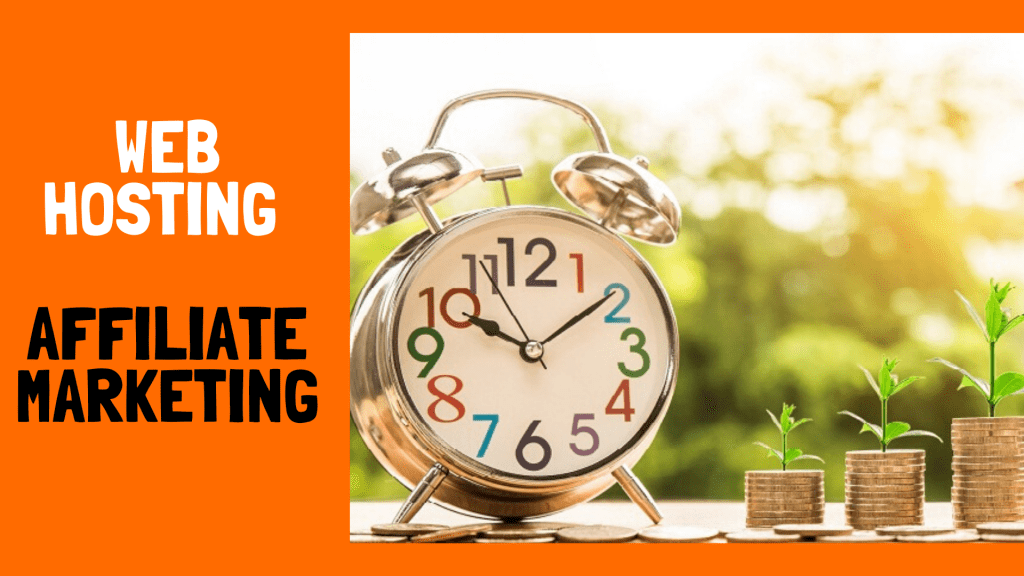 #4. Web Hosting

Affiliate Marketing Programs
Affiliate marketing is an excellent idea for passive income online. Affiliate marketing is a complete topic on its own. I believe the majority of bloggers know what affiliate marketing is. In case you don't know, it is the commission earned when you send referral traffic to an external site to generate sales.
I started a small passive income investment reviewing web hosting sites in August 2019. Though, it's a competitive niche to go after, but when you get it right, the reward is endless.
At the time of writing this content, the website makes less than $500  every month with little organic traffic from search engines.
My goal is to scale the website to generate $2,000 – $3,000 every month by 2020. I also made a plan to double down my passive income investment and build more assets that generate cash flow every year. I said earlier, making money online is not rocket science. Find what is already working and model the system to work for you.
How to Build a Web Hosting Passive Income Site?
 There are two approaches to this; you can do it yourself or have me build it for you from scratch to finish. Contact me if you need my help.
 Step 1: Get a Domain and Web hosting account. Use my special link to get SiteGround hosting account for $3.95/month today.
 Step 2: Develop your website. Use a prepaid WordPress theme; you can get one from ThemeForest or Evanto.
 Step 3: Write 10 to 20 article reviews of the web hosting sites. I will recommend you have at least 5 pillar post content (3000words+)
 Step 4: Stop writing content and start Scaling. To have a quick success with your blog and start generating some passive income in less than 6 months, you need to stop writing and focus your attention on building backlinks. 
You can achieve this through guest posting on high Authority DA websites and networking with other bloggers.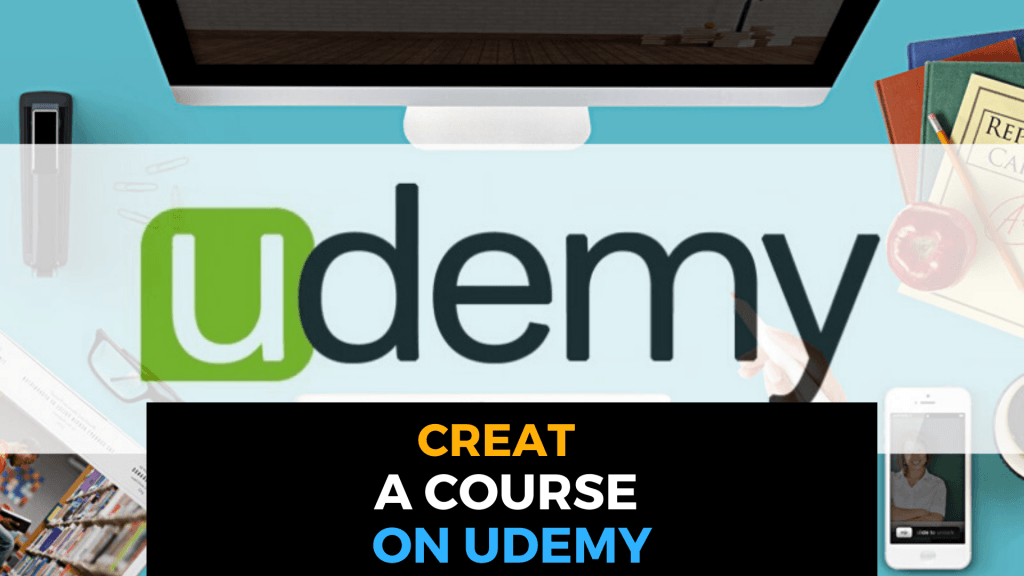 #5.Create a Course on Udemy
Udemy is another beautiful way to earn a passive income online. Udemy is an online course platform that allows the user to take an online video course from wide arrays of subjects. You can start making passive incomes from the first week of launching a course on Udemy. 
 If you are knowledgeable about certain subjects, then is a great platform to launch your online course.
It is a great way to start earning a passive income stream online. It may take an enormous time to create a video course, but once you pass this stage, the profit is yours.