ClickFunnels Collective Plans Review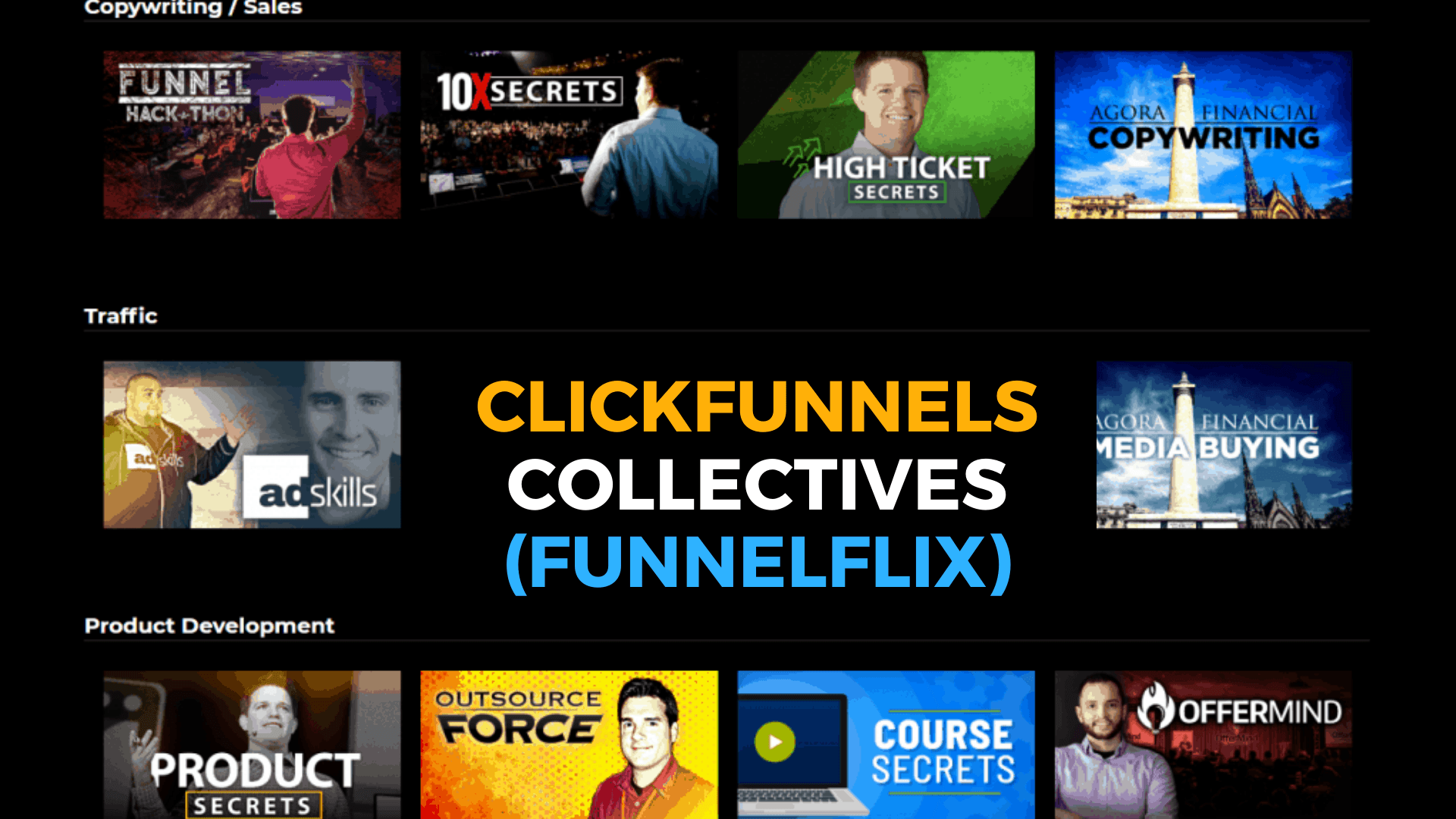 ClickFunnels Collective plus Funnel Flix is the newest Clickfunnel plan with the most advanced features for online marketers. The 14 day free trial collective plan provides you with unlimited options over other plans. 
What you will get on this ClickFunnels Collective Plan?
Advance Funnel board
Live phone support
Club Coaching and LIVE Events
Framework Back Office license
FunnelFlix All-Access Pass
The ClickFunnel FunnelFlix Features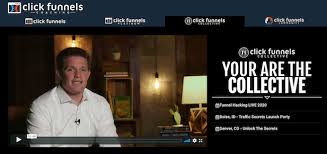 With Funnel Flix, you will be able to stream tons of training inside of your Flix account. Here some live training available in your Funnel Flix:
 Other Clickfunnel's users are not left alone, with the standard pricing plan, you can get access to tons of funnel builder training.
One Funnel Away Challenge
Funnel Agency Secrets
Funnel University
Traffic Secrets
Funnel Hackathon
10X Secrets
John Reese's Outsource Force
High Ticket Secrets (coming soon)
Youtube Traffic Secrets (coming soon)
Course Secrets (coming soon)
Offermind (coming soon)
Jay Abraham – The Anthology (coming soon)
The Warrior's Way Doctrine
ClickFunnel Collective Price
ClickFunnels Collective plan is designed for advance Clickfunnels users, and the price goes higher to $2,497 per month.
For the Collective plan, you can virtually do anything from eCommerce, Create a digital product, to hosting an event, and many more. 
Just like the CLickFunnels platinum, you have the flexibility to created unlimited offers, scale, and unlimited growth.
That's not all; you can create follow-up funnels, and send automated emails, messages, and text to stay connected with your audience. 
ClickFunnels Collective 30 Days Money Back Guarantee
You are free to try the plan and for any reason, you don't like the ClickFunnels Collective plan, easily request for a refund, or downgrade to a lower plan.
Canceling your plan is very easy; it can be done on your account section in a simple process. 
This plan covers all your marketing needs from A-Z. For high-level marketers and business owners looking to quadruple their revenue, the ClickFunnels collective plan is right for you.