10+ Cheapest Web Hosting In Nigeria ($0.01 – $1.99)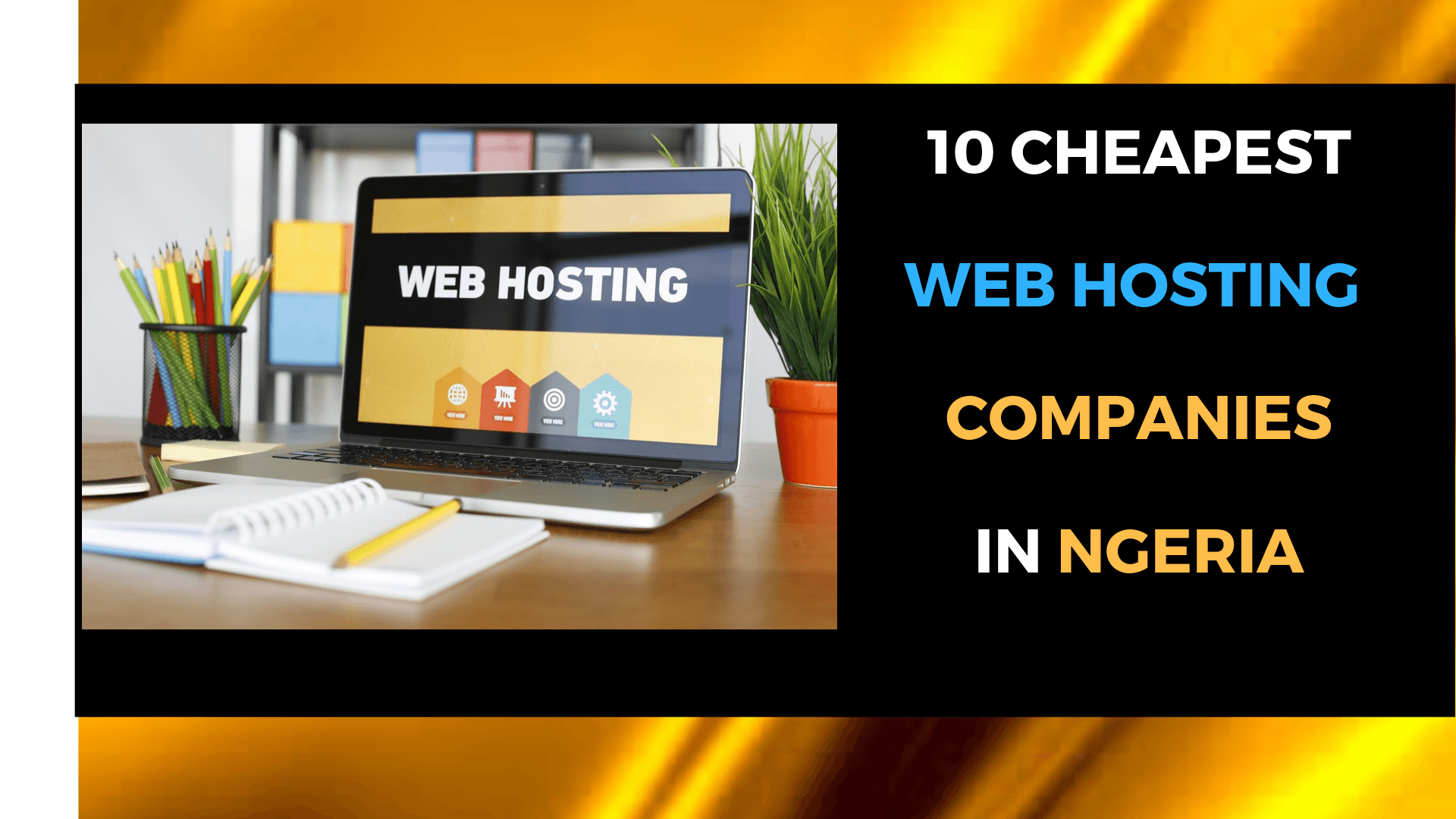 Do you want to set up a website in Nigeria? To accomplish your goal, you need a reliable web hosting provider to power your website. In this article, I will be super focused on the cheapest web hosting Nigeria companies that offer amazing services and yet affordable. 
In my broad list, I will outline both international host and local web host in Nigeria.
These will give you a broad overview and better choices to host your website.
Having said that, let's dive in and get started.
What is the cheapest web hosting Nigeria service?
Here are my cheapest, reliable, fast and best hosting company in Nigeria. Let's take a look my top 10 based on general public reviews, features, price, and customer service.
#1: Hostinger ( International web host)

#2: DomaiRacer (International)

#3: Interserver ( International web host)

#4: Web4Africa (Local Hosting Company)

#5: WhoGoHost (Local Hosting Company)

#6: DomainKing.NG (Local Hosting Company)

#7: Utiware (Local Web Hosting Nigeria)

#8: Registeram (Local Hosting Company)

#9: Hub8 (Local Hosting Company)

#10: HostNowNow (Local Hosting Company)

#11: Dream Host ( International web host)

The above lists are my top 10 web host provider in Nigeria that offers a cheapest hosting solution for Nigeria small, medium and large websites.
In a few minutes, I will provide a detailed review of each company but before then, let's answer some questions.
How much does it cost to host a website in Nigeria?

 
The cost to host a website in Nigeria depends on the type of hosting plan you want to use for your website. On average $35 ( 12,500 Naira) per year to host a personal or small website. $70(25,000 Naira) to host medium or business website in Nigeria and $100 (N45,000) above for large websites. And may go up to $500+ yearly for a special requirement for big sites.
Where can I buy a domain name in Nigeria?
This lies on the option you going for, whether a dot Com or dot Ng domain.  Local domains, as well as international domain levels, like (dot Com) are available in most Nigeria hosting company's.
10 Top Affordable Web Hosting Companies In Nigeria Review.
1#.

HOSTINGER WEB HOSTING
Hostinger ranks number one in the list of the cheapest international hosting company. Hostinger has a friendly user interface, excellent customer support. 
Hostinger has a comprehensive user guide to build and launch your website in a matter of days. Hostinger has a fairy competitive pricing structure and affordable to many people. 
The hosting package is suitable for a personal and small business website. Notwithstanding they are also great for medium or business websites.
KEY FEATURES
Get 1 Free Domain
Unlimited SSD
Amazing Support
Cheap Pricing structure
PROS OF HOSTINGER
Uptime is really good
Lighting speed server
High-Security Serve
CONS OF HOSTINGER
Only one shared hosting plan
PRICE OF HOSTINGER IN (NGN)
Hostinger has a supper cheap entry price of 16, 300 NGN per year. You can save a lot of money starting with an international web hosting company like Hostinger. Read more Hostinger reviews here
HOSTING PRICE: 16, 270 NAIRA/YEAR
SIGNUP: HOSTINGER HOSTING
#2: DOMAINRACER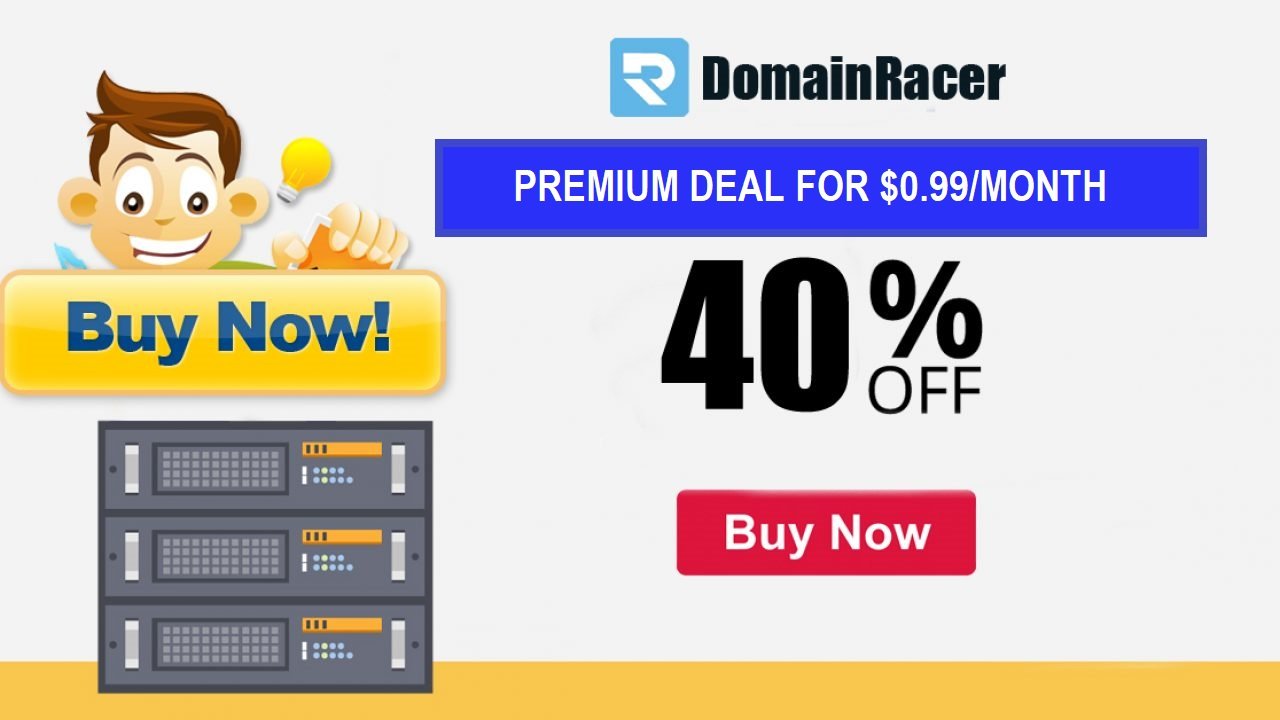 Do you like a cheap hosting service in Nigeria with Ultra-fast loading for your website? Or you looking for best web hosting for small business that is secure and can manage a high traffic website, then try DomainRacer. 
The business choice plan (Silver and advanced) is designed to manage medium and big websites with a lot of traffic for $0.99/month. (Akara Money)
You can buy your local domain name from Nigeria domain registration services like web4Africa and host your website on DomainRacer server.
DomainRacer is the world's No 1 lowest priced hosting that comes with tons of features such as;
Unlimited Domain

Unlimited Bandwidth

Unlimited disk storage

Unlimited email accounts

LiteSpeed technology

Free SSL certificates

Fast blazing speed hosting 

and so much more
3.

INTERSERVER HOSTING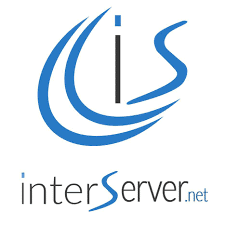 Interserver is excellent for website receiving moderate traffics. If your website has a medium amount of traffic then, Interserve is a good choice for you. They have some attractive features include a strong security infrastructure to protect your site from phishing.
Interserver has a dedicated team available to help you out with your challenges. Are you still raking your brains thinking if this company is suitable to host my website in Nigeria?
Let's make it simpler for you. Interserver is suitable for WordPress websites, Forums or small eCommerce websites. Check more interserver reviews here.
KEY FEATURES
Unlimited storage space
Easy to use control panel
24/7 support services
Easy to use control panel
PROS OF INTERSERVER
Excellent pricing
Top-Notch- security
Really good uptime
Fast lighting speed
Free Website Migration
CONS OF INTERSERVER
Not good amazing for big websites
PRICE OF DREAM HOST IN (NGN)
The pricing structure for an international website with amazing features is okay. The price of hostinger is incredibly cheap goes from 17,425 NGN for 3 years hosting plan, or  21,780 NGN yearly hosting plan.
PRICE: 21.780 (NGN) per year
VISIT: INTERSERVER WEB HOSTING
4.

WEB4AFRICA
Web4Africa has been in existence for over a decade now. The Nigeria hosting company falls short of expectation among other competitors. However, Web4Africa is good for the local user due to its server location.
The company severs well for Nigeria and Ghana customers. Am currently using the company to host one of my websites. It's nowhere comparable to other best hosting companies for small businesses as mentioned above.
KEY FEATURES
200GB bandwidth
Come with Site Builder
SSL Certificate
20GB disk storage
Avg. Response time 408ms
PRICE: (NGN) 24,000/YEAR.
VISIT: WEB4AFRICA 
5.

WHOGOHOST
Whogohast is another cheap hosting company in Nigeria. It ranked number 1 in Nigeria according to popularity. The performance is quite poor compared to the above hosting.
WHOGOHOST worldwide speed test score is C, which is average performance. Whogohost offers you flexible mode of payment such PayPal and debit card,
WHOGOOST FEATURES
Speed is quite average
Avg. Response time 315 ms
Free dot NG domain
Unlimited SQL
FTP account
25GB storage
75GB bandwidth
PRICE (NGN): 21, 500 /YEAR
VISIT: WHOGOHOST 
6.

DOMAIN KING HOSTING
DomainKing is ranked number 3 in Nigeria according to popularity. It's an Indian web hosting company based in Nigeria.
When you compare its speed with another top notch-hosting company, it's quite slow. The performance is below average. The worldwide speed test score is C+
DOMAINKING KEY FEATURES
Offers 24/7 support
99.9% uptime 
10GB disk storage
Maximum of 10 domains
100GB bandwidth
Cpanel functionalities
PRICE: (NGN) 20,000/YEAR
VISIT: DOMAINKING HOSTING
7.

UTIWARE WEB HOSTING
 A Nigeria hosting company with sever located in the US. Utihost provides a cheap hosting structure but in terms of performance is kind of low.
The Worldwide speed test is below average, scoring D. Utiware is great for small websites that have few website traffic.
I wouldn't recommend Utiware if your business is serving a large number of audience and has the tendency to grow in the future.
KEY FEATURES
15GB disk storage
25GB bandwidth
120 emails
Avg. Response time 716 ms
PRICE (NGN): 20,000 /YEAR
VISIT: UTIWARE WEB HOSTING
8.

REGISTARAM
Registeram offers you domain name registration and web hosting at affordable prices. Registeram is gaining popularity and offers a flexible hosting structure.
The price of Linux hosting costs between 11,500 and 80,000 Naira per year. Looking at the pricing they offer a cheap hosting service for Nigeria websites. It has a different hosting plan you can choose from depending on your needs.
KEY FEATURES
5GG to 30GB storage
Pay online or Bank deposit
WordPress install
Installer for Joomla and Drupal included
PRICE (NGN): 11,500 and 80,000 Naira per year.
VISIT: REGISTERAM
9.

HUB8 WEB HOSTING
Hub8 is a new player in Nigeria's web hosting world. Though, it might be new but yet offers an affordable plan for Nigeria businesses.
It comes with a WordPress hosting plan that offers up to 100GB bandwidth. The payment plans are flexible. You can pay on a monthly or yearly basis. Hub8 is a good start for the personal website or small business with little or moderate traffic.
If you looking for that flexible and money-saving hosting company in Nigeria, then Hub8 is a way to go. The hosting price ranges from 490 Naira to 1,690 Naira per month. It is a good start to save you some money.
PRICE (NGN): 490 -1690 PER/MONTH 
VISIT: HUB8 HOSTING
10.

HOSTNOWNOW WEB HOSTING
Hostnownow is a fast-growing web hosting company in Nigeria. The company offers a bunch of hosting options at affordable prices. The hosting plan includes shared hosting, cloud hosting, and Reseller hosting plan.
The price of hosting your website on their platform is cheap. The least price is 3,000 Naira per year. That is cheap. If your website's goal is to expand soon, then you may consider cloud hosting. The cloud hosting gives you the flexibility to scale your business when you start gaining some level of traffic to your website.
PRICE (NGN): 3,000 Naira TO 4,000 Naira per month.
VISIT: HOSTNowNow
11.

DREAMHOST WEB PROVIDER
DreamHost is a reliable international hosting company for a small business owner and medium sites. 
DreamHost has an insanely cheap pricing structure for accommodating your business needs. The hosting package comes with a fairly decent price high than hostinger. Read more DreamHost review here
KEY FEATURES
100% Guarantee uptime
Excellent customer support
Fast website loading speed
Amazing for WordPress sites
PROS OF DREAM HOST
97 days money-back guarantee
Quick response time
Affordable pricing structure
CONS OF DREAM HOST
Setting up your hosting can be a little challenging
No free migration
PRICE OF DREAM HOST IN (NGN)
DreamHost comes with a lot of features not mentioned here at an amazing price. The price goes up to 18,800 NGN per year. The hosting plan is suitable for a medium size website with a decent amount of traffic
DREAMHOST PRICE: 18,800 /YEAR
SIGNUP: DREAM HOST
CONCLUSION
I believe we have made a substantial effort to help you make the right decision. The list of the above hosting company is evaluated base on low price, reliability, and general features.
If you have a limited budget for paying for the best-hosting provider as I reviewed here, I recommend you use this list as a reference while buying any cheap hosting. The best hosting company isn't as expensive as you think. 
SiteGround hosting costs about $71 per year equivalents of 26,000 Naira per year. The difference isn't much. SiteGround is an affordable hosting company for anyone looking to start up a website in Nigeria. It can accommodate a small and large website. Check out my indebt SiteGround review and see what it has to offer. Good luck. 
Note: Check out The Best Hosting companies to learn more about our top web hosting companies for small business.